Thursday, October 27, 2016
CD Review :: Mao from SID - Maison de M EP

CD
CD + DVD A
CD + DVD B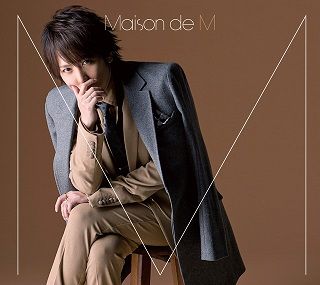 1) chandelier
2) Manicure
3) Hoshi
4) Sayonara Last
5) Hozue
6) Tsuki
Maison de M EP is SID's Mao's debut solo mini album & it was released last month on 28th Sept .
This release includes 6 songs inclusive of Mao's debut solo single Tsuki / Hoshi . All songs in the EP were written by Mao himself .
Maison de M EP kicks off with the peppy upbeat track chandelier with great Jazz influences thrown in for good measure while the next album track Manicure is a chilled out laidback Bossanova driven no. .
Hoshi is the 2nd A-side of Mao's debut solo single Tsuki / Hoshi . I didn't liked this song at the time when Tsuki / Hoshi was released but the song has grown on me considerably since then .
Sayonara Last is the next track & it's also the only album track that gets a video .
I would prefer if chandelier gets a video as it's quite a strong opening album no. but Sayonara Last is nonetheless equally good & memorable .
Hozue is the last new album track in Maison de M EP . It's also a slow laidback no. like Manicure except the difference is for Hozue , it's more piano driven .
Saving the best for last is Tsuki which's the 1st A-side of Mao's debut solo single Tsuki / Hoshi . I remembered when I 1st heard the song , I was surprised as it was unusually long but it's still a pretty good song .
After SID's bassist AKi became the 1st member from the group to go solo last year , it's no surprises frontman/vocalist Mao would follow suit after AKi . But what surprised me regarding Maison de M is Mao's decision to embrace the Jazz/Bossanova genres , something that's very different from what SID does (even though they do have a Jazz no. here & there in their discography) .
As such , Maison de M is an interesting release as I never would have thought Mao's vocals would suit Jazz/Bossanova quite well . It would have been better if this release is a full length album but it's better than nothing .
All in all , I enjoy what Maison de M has to offer & it's a solid release in listening to , if you plan to stay in/relax for the day . I look forward to hear what Mao plans to do/release in the near future , solo wise .
Sunday, October 23, 2016
Mika Nakashima - Alone
Alone is a new song that's included in SONGBOOK Amanojaku released by Mika Nakashima .
SONGBOOK Amanojaku is a hard copy book that was released on 5th Oct . This release was to celebrate Mika's 15th anniversary in the business & it includes a CD .
Alone is the only new song included in the CD .
I like Alone for its simplicity as it's just a piano backing Mika up . In addition , Mika showcases a vulnerable emotional side in the song .
SONGBOOK Amanojaku is an interesting release although if you only want to get hold of Alone , the only way to do so is to buy the book seeing as for some odd reason , the CD is not sold online .
And in other news , Mika will release her 40th single Forget Me Not next month on 2nd Nov .
Monday, October 17, 2016
Shota Shimizu - My Boo

Cover for both CD & CD + DVD editions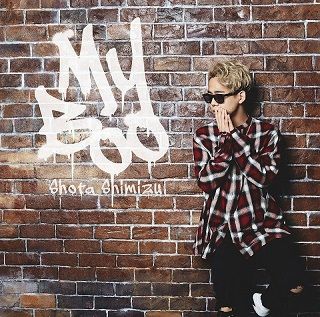 1) My Boo
2) milk tea
3) Damage -KSUKE Remix-
4) My Boo -Instrumental-
My Boo is Shota Shimizu's 21st single & it was released on 5th Oct .
Shota released his 6th album PROUD was released in March .
The A-side is described as a message song to loved ones & for that important person in life .
2 B-sides are included in My Boo . The 1st 1 is something titled milk tea which has a soothing calming approach that contrasts the A-side quite well .
Damage -KSUKE Remix- is the 2nd B-side in the single & this's a remix of Shota's previous single .
I kind of like Damage but in this case I'm not feeling the remix that much even though it's a lot more upbeat & dance driven . But given a choice , I will stick to the original take of the song .
Overall , I think My Boo is not bad although at this point in time , I wish Shota would consider to cut down on the usage of auto tune in his music as he went overboard with it in PROUD & also for his recent single songs (except for Hanataba no Kawari ni Melody wo) .
Some of Shota's best single songs does not contain auto tune & while I like it myself , times like this I hope he can consider to scale it down as sometimes too much of a good thing gives way to something not positive .
Friday, October 14, 2016
B'z - Sekai wa Anata no Iro ni Naru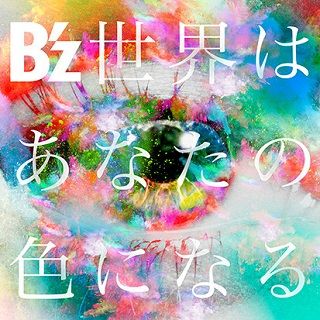 Sekai wa Anata no Iro ni Naru is a song by B'z which was released digitally on 4th Oct .
This song was picked to be used in promoting the Detective Conan : The Darkest Nightmare movie . Right now , it's currently used as the opening theme for the Detective Conan anime .
Sekai wa Anata no Iro ni Naru itself is quite good . It has a nice sweeping grand melody & at the same time , it sounds empowering too .
I'm not sure B'z they chose to release Sekai wa Anata no Iro ni Naru digitally but I suppose they have no time to make a video accompanying it seeing that they have been doing solo projects this year which sets to continue until next year .
The duo's last physical single release was last June's RED so for them to be finally back with something new despite it not being a physical release , it's better than nothing .
Until then , I make do with Sekai wa Anata no Iro ni Naru & I'm sure B'z will return back soon to put out a proper physical release .
Saturday, October 08, 2016
ayumi hamasaki - We are the QUEENS
We are the QUEENS is a song by ayumi hamasaki & it was released digitally last month on 30th Sept .
This song was selected to promote the mobile game CLASH OF QUEENS with ayumi appearing in the ads herself .
Before hearing We are the QUEENS , I was expecting it to be quite grand sounding & the introduction has an instrumental piece that sounds straight out of the medieval times which goes well with the theme/concept of what the song was used to promote in the 1st place .
We are the QUEENS definitely has a game oriented sound which I'm not sure if that's good or bad . The only thing I dislike slightly is I wished the grand orchestra sounding aspects would have been kept a lot more instead of it only being utilised as the introduction .
It reminds to be seen if We are the QUEENS will be included in a future physical release of ayumi but most probably it will happen .
Tuesday, October 04, 2016
Saito Kazuyoshi - Ikisaki wa Mirai
Ikisaki wa Mirai is a digital single by Saito Kazuyoshi & it was released last month on 9th Sept .
The song was used as the theme song for the movie Cho Kosoku! Sankin Kotai Returns starring Hey ! Say ! JUMP's Chinen Yuri .
Ikisaki wa Mirai gives off happy positive vibes as it's what Saito does best which he kept things short & sweet . I actually wished this song was a bit shorter as it's under 3 1/2 minutes .
Also I'm not sure if it's just me but seeing that Ikisaki wa Mirai is made available digitally , it's somewhat borderlines towards a live recording in the studio but aside from this , this song's not bad coming from Saito .
Friday, September 30, 2016
DAIGO - Wanda Nanda!?

CD + DVD Regular
CD + DVD Limited
Wanda Nanda!? is a song by DAIGO that was used in the TBS anime Kamiwaza Wanda .
This song was included in the Kamiwaza・Wanda SONG COLLECTION ~Wanda Nanda!?~ compilation album which was released on 21st Sept .
I think there's a pretty clear reason on why Wanda Nanda!? isn't released as part of DAIGO's solo release because I frankly don't think it's single material unlike ULTRA BRAVE which was also released in a compilation album which subsequently wasn't released as part of DAIGO's solo discography .
Prior to K S K , I thought DAIGO might release Wanda Nanda!? as his next solo single but end of the day in a way I'm glad he didn't & for once I don't mind this was released as part of Kamiwaza・Wanda SONG COLLECTION ~Wanda Nanda!?~ .
Wanda Nanda!? is meant not to be taken seriously & this's to fit the theme/story plot of Kamiwaza Wanda but given a choice , I would rather listen to other solo songs of DAIGO's instead as he has many better material & not this .